Brand aims to end race division in the hair care aisle
SheaMoisture launches #BreakTheWalls campaign to end separation of products
SheaMoisture has launched a new campaign –#BreakTheWalls – aiming to end the divisive way in which hair care products are stocked by retailers. The brand wants women of all races to be able to shop for beauty products in the same aisle.
In its first ever TV campaign, SheaMoisture is promoting an inclusive shopping experience through a 60-second short film and a digital campaign. The brand is asking consumers and beauty bloggers to ask: "Why is our beauty not reflected in the beauty aisle?"
Richelieu Dennis, CEO and Founder of Sundial Brands, has always maintained that beauty should be for everyone. He said: "I have often said that the beauty aisle is the last place in American where segregation is still legal, and separating 'beauty' from 'ethnic' has only served to further perpetuate narrow standards of what is considered beautiful in our industry and in our society."
SheaMoisture has enlisted influential vloggers Naptural85, SunKissAlba and MahoganyCurls to help promote the campaign by sharing their own stories. The campaign is an extension of the brand's overall aim for consumers to be served according to their needs, rather than by traditional segmentation.
Alba Garcia of SunKissAlba, a natural beauty blog, commented: "It's about time we view the beauty aisle as accessible and suitable for everyone, without the divide. It's been such a pleasure to partner with SheaMoisture on #BreakTheWalls – a mission we all feel so passionate about in the beauty aisle and beyond."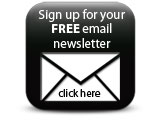 Dennis added: "#BreaktheWalls is starting with the beauty industry, but will continue to spur dialogue and action around other societal walls that exist and that serve to divide rather than unite, and this film is only the first of more in exploring these topics."
Companies