Brands are seeking growth in India with cheaper products
The strategy will help them reach an untapped market of consumers
Cosmetic makers used to be content to attract customers in India who could afford their premium brands. While this has proved a valuable market for some, it left untapped the potential for growth that lies with the overwhelming majority of India's 1.2 billion people. Even compared with China, India's cosmetic market is underdeveloped. For example, the retail value of the skin care market in India is estimated at US$1.4bn, compared with China's $13bn.
Major manufacturers appear to have reached similar conclusions about how to grow their businesses in India and are now targeting the masses with value brands that are 20%-30% cheaper than their existing line-ups.
This new race to win Indian consumers includes brands such as Shiseido, L'Oréal, Maybelline and Revlon as well as cosmetic retail chains Sephora and Kiehl's, all brands offering cheaper products hoping to win mass markets. For example, Shiseido's new Indian subsidiary Shiseido India is tackling the mass market with value brand Za, launched on 1 April. For almost ten years, Shiseido had confined its attention to the luxury brand counters of Indian department stores.
Despite slower economic growth, marketers expect increasing market penetration will lead to buoyant growth.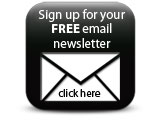 David Kilburn, Tokyo
Companies