Brazil's Natura feels the squeeze as competition rises
The Brazilian cosmetics giant has seen a fall in market share
Brazilian cosmetics firm Natura Cosméticos has seen a fall in market share, due to competition from rivals and reduced interest in the direct-selling route that has served the firm so well in the past, according to market analyst Euromonitor.
"About 90% of its 2012 sales were generated in a single market, Brazil," said Marlous Kuiper, Non-store Manager: Beauty and Personal Care at Euromonitor. "Brazil gives the company a sharp competitive edge. However, its share of the market dropped from 14% to 13% in 2012. Natura still produced excellent growth there, but faces strengthening competition."
Natura is therefore seeking to reduce its exposure to both Brazil and direct sales, said Kuiper, and focusing more on international sales. In March this year, it bought a 65% stake in Australia's Emeis Holdings, which operates under the Aesop brand name across Australia, Asia, Europe and North America, and in July it launched liquid soaps and body moisturisers under its new, cheaper, SOU brand.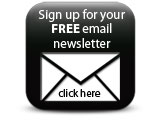 It also plans to launch cosmetic and fragrance products, as in this sector it has lost ground to beauty specialist retailers such as Botica.
Companies