Brexit and Black Friday: Why retailers should expect a bleak Christmas this winter
According to Mintel Christmas 2017 will not be a lucrative one for UK retailers
Brexit is spelling a bleak Christmas for retailers, according to Mintel.
The analyst forecasts that sales will grow by just 2% this December to £44.6bn – 0.5% less than last year.
The rise of inflation and weakening consumer confidence post-Brexit has been attributed to the dismal figures, with 43% of Christmas shoppers concerned that leaving the EU will mean 2017's festivities will be more expensive.
Worryingly for retailers, almost a third of consumers now believe they are financially worse off than a year ago.
Shoppers also predict their financial circumstances will only worsen in the coming year.
Richard Perks, Director of Retail Research at Mintel, said: "The natural response to falling real incomes would be to cut back on spending.
"Added to the tough comparison against last year's boom, retail sales would be expected to be lower this Christmas."
He added: "Retail sales are holding up exceptionally well, even if they are largely financed by increased borrowing.
"It seems too close to Christmas for there to be a significant fall in spending this year. We also believe that people may well feel that next year will be tough, so they will have a good time now before reality strikes."
They study also found that Brits are losing the spark for Black Friday.
More than a quarter said the discounts were not genuine and 34% said they bought items they later regretted.
"It is likely that 2016 marked the peak for Black Friday shopping," said Perks.
"Black Friday has been a major distorting factor in Christmas demand over the last few years and there are some signs of disillusionment creeping in.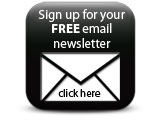 "Discounting in the run up to Christmas is usually a sign of distress and those who do take part will be retailers who are having trouble selling at full price."
Companies