Bright Luxury Series from Bottlemate
Elegant Luxury Image formed by Refraction and Reflection.
Bright Bottlemate Shines Brightly
"Elegant Luxury Image formed by Refraction and Reflection" is the main concept of this series; with light effect as jewellery shines on the packaging, these bottles and jars in our daily life are not only cosmetic containers but part of installation art in which every element is all essential to create a harmony, luxury, elegant and graceful atmosphere when we are amplifying our attractive energies.
Experiencing our cosmetic & skin care containers along with the light effect of diamond refraction and delicate carvings in low-cost and good quality. Customising services as Customised Colour/ Silk Screen Printing/ Hot Stamping and Pearl/ Spray/ Frosted/ Metallic Finish are also available.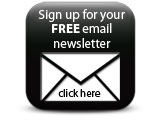 Founded in 1982 and certified to SA 8000, ISO 9001&ISO 14001, Bottlemate Inc. is specialising in providing Total Solutions for Cosmetic Packaging to the clients over the world. For providing more convenient local services, Bottlemate has established several facilities overseas including in Shanghai (China), California (US), Tokyo (Japan) and Düsseldorf (Germany) and continues to expand more in the world.
Companies