Bringing olfactory knowledge into the digital age: Givaudan reinvents how perfumers create
The new AI-powered 'Carto' tool uses visuals to blend scents
Givaudan is bringing olfactory expertise into the digital age with a new AI-powered tool.
The 'Carto' product helps perfumers create scents using its Odour Value Map, which is designed to maximise olfactive performance.
The experience also features an instant-sampling robot to speed up the production process.
The launch has been announced as part of Givaudan's 2020 digital innovation strategy.
"We are strongly committed to drive digital innovation in fragrances," said Maurizio Volpi, President of Givaudan's fragrance division.
"The system (Carto) allows them to bring together physico-chemical science and technology to maximise the use of our palette of ingredients while making experimentation simpler and fun.
"It brings to life their ideas, inspirations and creative concepts in a very efficient way while taking away the repetitive tasks," he continued.
Calice Becker, Givaudan's Perfumery School Director, added: "It is a true complementary support to our work, it allows us to experiment much more than we can today, to dose our formulas in the most performant way, and we - perfumers, bring the creative touch, the one most important part that can't be replaced by any system."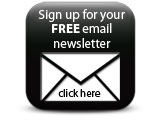 Carto is set to be deployed at all of Givaudan's fragrance creative centres.
Featured Companies