Bulldog Skincare debuts first UK nationwide TV campaign
The male grooming brand's new ad features the Telepathic Bulldog and a reluctant bank robber
Male grooming brand Bulldog Skincare has unveiled its first UK-wide TV advert.
Featuring the brand's new campaign character the Telepathic Bulldog, the Bank Robbery was created by communications agency adam&eveDDB.
The ad, directed by commercial director Gary Freedman, sees the Telepathic Bulldog interrupt the male protagonist, Andy, as he prepares to rob a bank on a busy street, in broad daylight, in an old camper van.
Andy, clearly a reluctant robber, has turned to desperate measures to finance the cost of a fast approaching wedding season.
The ad finishes with the tagline 'Bulldog understands men'.
Nick Parker, Head of Marketing at Bulldog Skincare, said: "At Bulldog we sometimes hear men's skin care described as a low interest category.
"We don't believe there's such a thing as a low interest category, only low interest brands.
"The Telepathic Bulldog is a funny, provocative and distinctive way of raising Bulldog's voice in the category and making our category more interesting to men in the UK."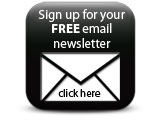 Bulldog previously launched a Christmas ad for consumers in London and around the M25.
Companies