Bulldog unveils anti-ageing skin care range
British-based brand Bulldog Skincare For Men launches first age defence range
Bulldog skincare for men has released its first anti-ageing skincare range.
The range includes an Age Defence Moisturiser (£8); Age Defence Serum (£12); and Age Defence Eye Roll-On (£10).
Founder of Bulldog Skincare For Men, Simon Duffy, said: "Men are increasingly becoming aware of the impact of external aggressors on their skin, so we developed this range specifically for those who want to prevent premature skin ageing.
"For the first time ever, we've included a serum within the range, which is a sophisticated formulation that gives your skin care routine an extra boost of antioxidants."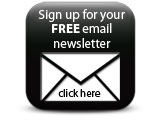 Bulldog has used three specific antioxidants in its range to help combat the signs of ageing, rosemary, echinacea and vitamin E.
Companies