Burberry brings Beauty Box to Asia
Colour Cosmetics | Fragrance | Retail
Burberry opens Beauty Box store in Seoul, bringing its beauty retail concept to Asia
Burberry has opened its Beauty Box store in Seoul, Korea; marking the introduction of its beauty retail concept to Asia.
The new store in Coex Mall draws inspiration from the flagship Burberry Beauty Box in London's Covent Garden, bringing together the brand's fashion and beauty arms in an innovative format. The store offers Burberry's colour cosmetics lines, fragrances for women and men, and a selection of luxury accessories.
Chief Creative and Chief Executive Officer Christopher Bailey oversaw the design direction of the store, which offers customers the choice to interact with the world of Burberry Beauty and accessories through physical and digital experiences, such as the My Burberry Digital Experience, which enables customers to digitally interact with a large screen to discover the scent, explore the craftsmanship, watch the campaign video and create their own virtual monogrammed bottle.
The Digital Lip & Nail Bar offers a playful virtual experience for consumers to try on the latest lip and nail shades by placing a colour onto an RFID-enabled platform.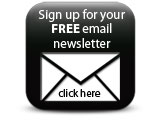 A range of bespoke services are offered in store, including the Burberry Beauty Box Bar; a tailored gifting hub assisted by a Beauty Stylist where customers can mix and match products both as gifts and for themselves. There is also a monogramming service for My Burberry bottles, made-to-measure consultations for make-up inspired by Burberry signature looks, masterclass sessions created by Burberry Make-up Artistic Consultant Wendy Rowe, and a fragrance discovery service: a 20 minute one-to-one consultation to explore the Burberry fragrance collection and discover the customer's perfect scent.
Companies