Burt's Bees voted top green brand by US consumers
Body Care | Colour Cosmetics | Fragrance | Hair Care | Ingredients | Male Grooming | Skin Care
Natural beauty brand polled top in green survey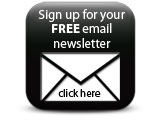 Natural beauty brand Burt's Bees is perceived as the number one green beauty brand by US consumers according to a new survey by ImagePower. The 2010 Green Brands Survey polled over 9,000 consumers in eight countries to identify emerging trends and purchasing behaviour of green products. Burt's Bees was found to possess the greatest commitment to green issues.

The brand adheres to The Greater Good, a business model that embodies the founding principles of the brand as well as maximising personal wellbeing, environmental health and community sustainability. Last year implemented a strategy to decrease its energy use by 15.3%, as well as reducing its non-product water usage by 5.5%. In addition it managed to reduce the waste sent to landfill from its North Carolina facilities to zero.

"To have consumers recognise Burt's Bees for our eco-minded principles and actions is a real coup," said John Replogle, Burt's Bees ceo. "It has always been our mission to go beyond making earth-friendly products to truly live our values and embrace sustainability across our operations from our culture to our products."

The survey also highlighted a return to consumer spending on green products, following a cutback due to the economic conditions. It found that over 30% of consumers polled planned to spend more on green products in 2011.