By Kilian opens New York boutique
In December, Kilian Hennessy of By Kilian will open his first store in New York
In December, Kilian Hennessy of By Kilian will open his first freestanding store in New York, at 804 Washington Street in Manhattan's trendy Meatpacking District. The 450sqft shop will be the brand's second own name store, following last year's opening in Moscow. According to the brand, the new space will be decorated to resemble a minimalist living room, featuring a palette of black and white, with sofas and furnishings.
"The new boutique will be a careful blend of art deco inspiration and downtown industrialism," said By Kilian. "Kilian left both the exposed brick wall and high ceilings intact to maintain the authentic structure of this Meatpacking landmark, yet painted them in high sheen finishes to add luxury and elegance."
All of the furniture will be specially made for the boutique, including a pair of silk and metal ceiling lights, designed by Kilian Hennessey and Chahan Minassian, and made in Japan; a black and white silk carpet made in Nepal; lamps by Peter Lane; and soft furnishings in 1930s style, designed by Ed Wormley.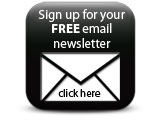 As well as Kilian's most popular fragrance collections such as L'Oeuvre Noire, Arabian Nights and In the Garden of Good and Evil, the boutique will house exclusive collections such as its Evening Minaudière collection and the new Apple Brandy By Kilian New York fragrance, along with a unique collection of scented jewellery.
Companies