CBA sells its regulatory compliance subsidiary to Germany's CSB ahead of Brexit
The sale provides customers additional regulatory services in Europe
The Chemical Business Association (CBA) has sold its specialist regulatory compliance company, Regulatory Facilitation Company Limited (ReFaC), to Germany-based chemical compliance firm, C.S.B. GmbH (CSB).
The agreement, will enable ReFaC's clients, in the UK and elsewhere, to use CSB's REACH and Only Representative (OR) services to ensure their compliance with the Europeans Union's (EU) chemical regulatory framework, according to the CBA.
As a response to Brexit, the CBA had developed a contingency plan to relocate ReFaC to another EU member state to guarantee the continuity of the company's services.
"We then received an unsolicited approach from C.S.B. GmbH to acquire ReFaC," said CBA's CEO, Peter Newport. 
"This was an ideal solution for ReFaC and its clients. C.S.B. GmbH is a long established company providing regulatory advice and assistance and will continue to provide ReFaC's full service portfolio to its clients."
ReFaC was formed in 2006 to provide UK companies with a low cost method of meeting their compliance obligations under the impending REACH legislation. 
Lars Dobbertin, CSB General Manager, added: "We are very pleased to acquire ReFaC and its specialist team. We will continue to deliver ReFaC's high quality compliance services from its UK office to its existing clients selling into EU markets.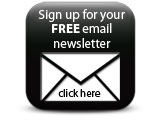 "We are now also in an excellent position to offer clients the full regulatory support for the UK after Brexit."
Companies