CBD oils could be removed from shelves warns British food watchdog
Only cannabis-related wellness products approved by the FSA will be allowed on the market
Popular CBD wellness products will be "taken off the shelves" next year if they do not gain regulatory approval by British watchdog Food Standards Agency (FSA).
The FSA said that the cannabis-related brands must be registered by 31 March 2021, or they will be prohibited from sale.
An increasing number of beauty brands and retailers have expanded into the CBD market by selling oil tinctures that can be applied topically as well as ingested.
Cosmetics and hemp related products, such as cold-pressed oils, are exempt from the new registration as, the FSA said there is evidence to show a history of consumption before May 1997.
"CBD products are widely available on the high street but are not properly authorised," said Emily Miles, CEO of the FSA.
"The actions that we're taking today are a pragmatic and proportionate step in balancing the protection of public health with consumer choice. It's now up to industry to supply this information so that the public can be reassured that CBD is safe and what it says it is."
The FSA has also provided new recommendations on how shoppers should consume the product.
Healthy adults are advised "to think carefully" before taking CBD and the FSA recommends no more than 70mg a day, the approximate equivalent to 28 drops of 5% CBD, unless under medical supervision.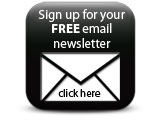 Pregnant and breastfeeding women, or those taking any medication, have been advised to not use any CBD products at all.
Companies