CFAO to distribute L'Occitane en Provence in Africa
Part of a new network of brands that aim to spearhead growth on the continent
Brand distributor CFAO has announced the launch of a new network of brands in Africa that aims to spearhead the continent's growth, which includes French beauty brand L'Occitane en Provence.
Other brands in the new network include La Grande Récré, Cache Cache, Bonobo and Kaporal. CFAO will operate the sales outlets of the new partners under exclusive agreements.
The network will eventually include around 20 brands with sales outlets opening in eight shopping centres in African countries including: Cameroon, Congo, Côte d'Ivoire, Democratic Republic of the Congo, Gabon, Ghana and Nigeria.
Xavier Desjobert, Chief Executive Officer of CFAO Retail, said: "CFAO acts as a catalyst for the development of international brands in Africa and as a springboard for brands that view the continent as a real growth lever. With our experience and our approach to consumption in Africa, we give them access to a high-growth market ."
CFAO is due to open its first shopping center in Abidjan, Côte d'Ivoire, in the second half of 2015.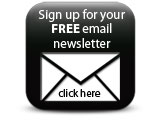 The African middle class is expanding rapidly and seven of the ten countries that will experience the strongest growth between 2011 and 2015 are in Africa, according to IMF.
Companies