CK Hutchison sets out to combine beauty and social media in China with Meitu
By using Meitu's AI technology and CK Hutchison-owned AS Watson, the company hopes to enhance its online and offline interaction with its customers
Consumer good conglomerate, CK Hutchison has signed a strategic partnership with social sharing platform Meitu in an effort to combine beauty and social media, through its AS Watson retail business.
The new business model will bring together facets of user experience, user systems, technology research and development and precision marketing as part of the strategy.
By combining Meitu's AI technology and CK Hutchison's retail expertise, it hopes to strengthen the interaction with its customers on its social platforms.
"This partnership further enhances our customer connectivity, improving CK Hutchison's online and offline interaction with customers," said Canning Fok Group, co-Managing Director of CK Hutchinson.
"Meitu users can try beauty products virtually on their mobile phone and get product recommendations through advanced artificial intelligence."
Meanwhile, customers on mobile network, 3 Hong Kong can benefit from designing their own personalised products.
Through the partnership with 3 Hong Kong and CK Hutchison and Meitu, it will also launch MeituDIY customisation service in Hong Kong to print photos directly onto mobile phone cases, clothes, umbrellas, cloth bags cup and other merchandise.
The partnership will also see Meitu's Magic Mirror technology allow customers to try different make-up looks and download previews, and this is set to launch across 30 Watsons stores in mainland China from late October.
Bryan Cheng, Chief Operating Officer at Meitu, added: "With a huge number of female online users from Meitu and strong female customer base from CK Hutchison, the partnership can further improve the value of Meitu's user platforms while combining beauty with social media."
Together the two partnerships will launch an official Meitu social media account in November, which will allow customers to edit their photos, and give recommendations to suit each customer.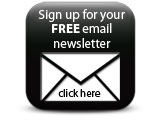 Companies