CLT International acquires rights to Salon Selectives
The company now owns rights across the whole of North America
Salon Selectives, the salon-inspired hair care brand introduced to the mass market by Helene Curtis in 1987, has seen its Canadian trademark rights change hands.
CLT International acquired the US rights to Salon Selectives from Unilever in 2010, but has now acquired the Canadian trademark rights.
"We are extremely excited about adding the Canadian rights of this popular brand to our portfolio of personal and hair care products", said Jack Wilkinson, Principal of Salon Selectives. "This allows us to provide world class brands to an even broader reach, in which we can offer an affordably priced solution to consumers' needs with a premium quality product."
Salon Selectives will now formally join CLT International's portfolio of trademark rights, which includes Daily Defense and Airall. The acquisition is said to put CLT International in a position to increase the value it delivers to its customers and to provide retailers with solutions at "very affordable prices".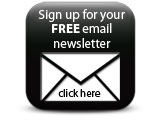 Salon Selectives was sold by Helene Curtis to Unilever in 1996 before undergoing a series of product name and packaging overhauls.
When CLT International acquired the US rights, it also took the opportunity to revive the brand and restore the iconic green apple scent. Today the products are packaged inside the traditional red and pink bottles that they first launched to market in under Curtis.
Companies