COPRA celebrates masked ball success
Record breaking amount raised for charity
COPRA Masked Ball 2015
The Cosmetic and Perfumery Retailers Association (COPRA) hosted its annual ball last month to raise money for Look Good Feel Better, which helps to boost the confidence of those suffering from the visual effects of cancer and cancer treatment.
The organisation welcomed over 650 of the most influential beauty industry insiders to the masked ball, which took place at the Park Plaza in central London.
The night itself combined with COPRA's fundraising efforts at its annual lunch in May has resulted in a record breaking £43,965 being raised for Look Good Feel Better.
Julia Simpson, Copra Chairman and Boots Premium Beauty Buyer said: "What a night!! The COPRA Ball 2015 was superb and I know that many of you felt that it was one of our best. I hope that you had a wonderful evening celebrating another amazing year in our industry. And a big thank you to everyone for continuing to support us in our fundraising for Look Good Feel Better – this has been a record breaking event for us!"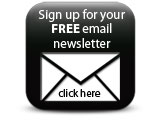 For more information about COPRA and to view images from the ball go to copra.org.