COPRA names Julia Simpson as new Chairman
UK's beauty retailer association promotes Vice Chairman to Chairman
Julia Simpson COPRA Chairman
The Cosmetic & Perfumery Retailers Association (COPRA) has announced that Julia Simpson will be taking over the reins as the organisation's Chairman.
Julia Simpson, who was previously COPRA's Vice Chairman has a full-time position at Boots as the Premium Beauty Buyer.
COPRA says: "Julia has many years' experience working in retail buying, spending the past three years as Luxury Beauty Buyer for Boots UK. During this time she has forged strong relationships across the industry and with COPRA colleagues and members. It is with great pleasure that she takes the role of Chairman to continue the work that COPRA continues to be proud of."
Debbie Trumper who currently consults for COPRA has announced that she is launching her own consultancy business called Debbie Trumper Consulting. She currently works on COPRA's PR, marketing, training and new membership. As part of her new business, she will be working with beauty brands that would like to get into the market place and with smaller beauty retailers who are looking for help.
COPRA is the organisation for retail buyers in the beauty and fragrance industry. It fosters relationships between suppliers and retailers from the world's leading brands and dedicates all of it's fundraising efforts to the industry charity, 'Look Good, Feel Better.'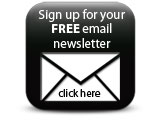 This year's COPRA Ball, will be taking place on Thursday 5 November at the Park Plaza, Westminster. For more information visit www.copra.org.
Companies