COSME TOKYO hailed a success
Show attracts record number of visitors and exhibitors
The first ever COSME TOKYO trade fair and third COSME INNOVATION cosmetics development expo and conference were held in Tokyo from 27 - 29th June. The two events attracted 324 exhibitors and 16,936 vistors, up from 141 exhibitors and 9,069 visitors last year.
New for 2012, COSME TOKYO joined COSME INNOVATION which launched in 2010, making the event Japan's only trade fair covering the whole cosmetics industry ‐ from ingredients, OEM, containers/packaging to finished products.
The show was welcomed by the Japanese cosmetics industry as a central hub of the latest trends and products, and gave the visitors both a comprehensive overview of the industry and detailed information on each field. It has lead to a substantial increase in the number of visitors, the show becoming ta must attend event for every beauty industry professional in Japan. Of course, it was not only the Japanese market that was welcomed at this show. This year, the number of overseas exhibitors increased considerably, as well as a large number of visitors from all around Asia seeking for Japan's high quality ingredients and containers, popular finished cosmetics and the latest trends in the industry.
Becoming a larger, more comprehensive and more international business platform for the cosmetics industry, the show became a bridge between overseas companies and the world's second largest cosmetics market, Japan.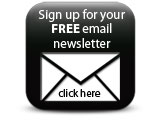 The 2012 show was a breakthrough for COSME INNOVATION, doubling its size from the previous show. COSME INNOVATION specialises in cosmetics development including ingredients, OEM, containers/packaging, etc. Gathering quality visitors from various cosmetics companies, from major manufacturers to small and medium sized manufacturers, newcomers, companies with private label cosmetics and so on, the show has earned a reputation as a substantive business platform to acquire new customers and business opportunities. This year, the number of overseas exhibitors has also doubled from the previous time, most of whom are very satisfied with their achievement at the show.
Companies