COSMOGEN designs a Kabuki for Armani
COSMOGEN has designed the Kabuki Neo Nude for Armani, dedicated for application of expert powders, for a flawless and natural result.
The handle is made of shiny black aluminium and decorated with the logo on the bottom and the design keeps easily the brush in hand.
The 3-tone soft fibre catches powder with delicacy before applying it harmoniously on the face, for a natural look.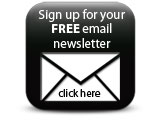 As the brands claims, the kabuki Neo Nude is 'the secret for a perfect no-makeup makeup look'.
Handle: Aluminium, Shiny black colour
Tuft: 3-tone fibre, 100% wavy, extra thin
Logo: epoxy sticker
Featured Companies