COSMOGEN designs silicone brushes for Nocibé
COSMOGEN has designed a 5-piece brush set for Nocibé with silicone tips, offering a distinctive application concept and a new experience for the young customers of the brand.
Each brush has been designed to fit the shape of the face and to apply formulas gently, accurately and efficiently. They allow to work and blend cream or oily powder formulas easily with a natural, homogeneous and nuanced result, and without waste.
+++: also ideal for massage, even in hard to access areas, and very easy to wash, with no drying time.
This kit has been inspired from the SILICONE BRUSHES by COSMOGEN, choice of 9 brushes : Sculpting, Face cream, Concealer, Blender, Eyecontour, Eyesculpt, Eyeshadow, Glitter, Lip.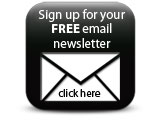 Technical features:
Silicone : different clear colours tons (clairs), qualities, textures ;opaque to semi-translucent; customised decoration, moulded, printed
Ferrule: metal, aluminum, brass.
Handle: aluminium, plastic, wood; all decoration style available.
Featured Companies