COSMOGEN introduces COSMO+ smart airless packaging range
Visit COSMOGEN at Make Up in Paris - booth J45
COSMOGEN's applicators always focused on protecting and boosting formula's efficiency. Launching an airless packaging range with applicators of products was just a logical continuation.
COSMOGEN celebrates 35 years of innovation and launched COSMO+, the new smart packaging range that blends airless system and applicators. The range has been also designed in both standard and luxury finish.
COSMO+ has been designed to protect the most sensitive skincare and make up formulas by preventing them from any interaction with oxygen. It has been inspired by beauty experts.
When activated by a single rotary pulse, the COSMO+ pump produces a vacuum effect which dispenses one dose of the formula, with no waste. The system is protected by a cap and the applicator is easy to clean after use.
COSMO+ range is delivered in 2 pieces to optimise the industrial process of assembling. COSMO+ bottle is also easy to fill thanks to its large opening. COSMO+ offers a choice of 3 different applicators adapted to all kinds of formula and application.
"Compared to a conventional airless system, this innovation relies on an applicator that is motionless, and a lateral rotary actuator. The system has been already approved by our main customers."
Three choices of applicators:
A custom flexible spatula, for a precise and comfortable application
A removable magnetic ball for a hygienic massage experience
An exclusive dome shape brush for a soft and professional application
Applicators Options:
Brush: Synthetic fibre (Black, White, Brown); Spatula: TPE (Injection colour)
Ball: Stainless steel (silver), PVD option (Gold, Iridescent)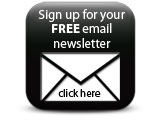 Made for:
Local face care
Eye or lip contour
Anti-wrinkle massage
Local hair treatment
MakeUp: blush, concealer, highlighter
Featured Companies