CPL Aromas agents gather for 2011 conference
Looking back and ahead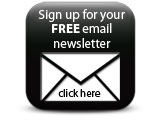 CPL hosted a gathering of many of its agents and distributors from various regions of the world on 8 September at Barrington Hall.

The agent's conference was organised to coincide with the anniversary ball the following day when many more customers arrived to join the 40th anniversary celebrations.

Delegates of the conference received presentations on different topics designed to increase their knowledge of the company and the new products and technologies available to clients throughout the world.

First up was a trip down memory lane with a presentation from Francis Pickthall on 40 years of CPL including images from the early days of what was then Contemporary Perfumers Ltd. The presentation detailed the highs and lows of the company's history with the story of how the company became what it is today.

After that came a fascinating insight into the trends, past and present, in the world of fine fragrance followed by a presentation looking at the changing habits of the consumer delivered by Viviane Williams and Sam Pringle.

Next was a two-part analysis of how our fragrances have changed over the years. Alan Osbiston provided an insight into how regulations have played their part in shaping new creations while Ange Stavrevska concentrated on raw materials, inviting delegates to evaluate some of the more unusual raw materials used in traditional and modern perfumery.

There followed presentations from Tim Whiteley and Sebastian Gabriel showing new CPL fragrances and technologies. Tim presented non-alcoholic Ecoboost fragrances whilst Sebastian demonstrated his new lemon fragrance creations. Selena Wagastaff's display of CPL new wins from around the world concluded the formalities of the conference.

Delegates were that evening treated to a feast of Bangladeshi cuisine courtesy of the Pride of Sylhet in Dunmow.
Companies