CPL Aromas announces record growth of 18%
The fragrance house has partially attributed the success to the Asian and South American markets
Fragrance house CPL Aromas has achieved record growth thanks to a strong performance in the Asian and South American markets.
The UK-headquartered supplier reported a sales increase of 19% to £85m, for the year ending March 2017.
According to CPL Aromas, South America was a key driver generating 17% sales growth.
Meanwhile, Asia – the group's largest market – grew by 8%.
The markets in Europe and the Middle East were more modest, however, due to the competitive business climates.
CPL Aromas managed to stave off competition in the UAE, where it remains the only production facilitated international fragrance house in the region.
The past financial year saw the group invest in several property expansions, including an R&D facility adjacent to the Brixworth site in the UK and the purchase of 10,000sq ft facility in Mumbai, India.
"The business continues to invest for the future and the last year has seen the implementation of important new capital projects across the group," said CEO of CPL Aromas Chris Pickthall.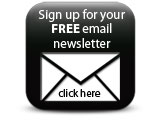 "Our continued focus on new product development relies on having access to world-class facilities."
Companies