CPL Aromas creates scent for new Joanne Harris novel
The new novel from Joanne Harris has inspired perfumers at CPL Aromas to create a fine fragrance based on a passage in the book, which follows characters from the author's bestselling novel Chocolat 20 years on.
The extract from The Strawberry Thief (published on 4 April 2019 by Orion Publishing Group) that inspired CPL Aromas' Senior Technical Perfumer, Tim Gage, is an evocative description of a character making 'xocoatl'.
"I wanted to encompass all the nuances of scent that Joanne had woven into the passage about grinding criollo beans to make the Aztec drink xocoatl.
The fragrance exhibits the bitterness of unsweetened chocolate. It has animalic nuances of ambergris, honey, oud and castoreum," said Gage.
"These notes are warmed with spices such as nutmeg and vibrant amber notes of frankincense, to add complexity and a multifaceted nature."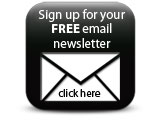 A consumer competition to win a book and a phial of the limited edition scent has been launched by book store Waterstones.
Companies