CPL Aromas hires former IFF Manager as GM for new India office
Mumbai University graduate Ranjeet Agrawl will take the helm of the fragrance giant's new Indian facility
Fragrance house CPL Aromas has appointed a new General Manager for its Mumbai office.
Ranjeet Agrawal, a Mumbai University graduate in marketing, will take the helm of the British firm's new state-of-the-art facility.
The centre will provide a team of gull-service staff to service the company's Indian clients and will be responsible for perfume creation and product performance testing.
CEO of CPL Aromas, Chris Picktall, said: "This key appointment confirms our serious intent to develop our business in India, an ambition underlined by our significant investment in our centre in Mumbai.
"Ranjeet has a deep understand of the Indian fragrance sector and we are delighted to welcome him to the Group."
He continued: "His knowledge of the sector, of marketing and market research, company and brand development and of people management will, I believe, prove valuable in leading the team of some 30 at CPL Aromas India to the next stage of development."
Agrawal gained his knowledge of the fragrance securing during his time at IFF, from 2008 to 2015, holding a number of roles for seven years, latterly as Strategic Key Account Manager for Fragrances.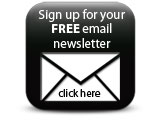 He most recently held positions at Springfield Aromatics as Head o Creative Centre, Sales and Marketing.
Companies