CPL Aromas increases funding for philanthropic causes
The international fragrance house has been associated with the Catholic Agency For Overseas Funding Development (CAFOD) since 2000
CPL Aromas has increased its funding for The Catholic Agency For Overseas Funding Development charity (CAFOD) by almost double that of 2018.
Confirming a contribution of £425,000, last year the international fragrance house supported CAFOD in establishing community development programmes for Cambodian citizens, funding a health clinic in Ngoula, Niger, West Africa and helped implement a peace-building programme in Colombia.
Its increased funding is expected to benefit these programmes as well as others.
Commenting on the announcement, CPL's CEO Chris Pickthall said: "CPL Aromas is so pleased to once again confirm a substantial donation to CAFOD, which champions the rights of people living in poverty throughout the world.
"We are humbled by the extraordinary work carried out by this inspirational organisation and know that our contribution will make a real difference to the lives of those less fortunate than ourselves."
Back in 2017, Pickthall ran the London Marathon to raise money for CAFOD, with a £20,000 target.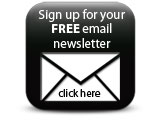 CAFOD works in more than 60 countries worldwide, tackling poverty and providing assistance to poor and vulnerable people and works with celebrity ambassadors including Dermot O'Leary, Ben Price and Delia Smith.
Companies