CPL Aromas pledges sustainability objectives for 2030
The 14 objectives include using renewable sources for 100% of its electricity
CPL Aromas has published its first-ever sustainability report, laying out its key environmental objectives to achieve by 2030.
The 14 objectives include developing and implementing responsible sourcing for its products and using renewable sources for 100% of its electricity.
Using data and case studies, the report also assesses the contribution CPL Aromas has made to sustainability from an environmental, social and economic standpoint.
This is said to place an emphasis on transparency and realistic targets both on a global and local scale.
In the report, CEO Chris Pickthall said: "Sustainable, honest, ethical and responsible working practices are integral to our business and the future of the industry."
"The rising pressures on the planet and society from factors such as pollution, climate change, rising population, inefficient use of resources, improper waste management and so on, impact our business, employees, customers and communities.
"Although we are only one compnay, we recognise that our actions and decisions impact a global value chain."
He continued: "At CPL Aromas, we embrace our responsibility to integrate sustainability into every aspect of our business, to meet the needs of today without compromising the ability of future generations to meet their needs."
Earlier this year, John Lewis pledged to eradicate its operational greenhouse gas emissions by 2050.
Meanwhile, a number of other personal care heavyweights, including L'Oréal, Estée Lauder Companies, Coty and LVMH, have published reports on their sustainability initiatives and objectives for the future.
CPL's Head of Sustainability, Emily Heron, added: "Rising pressure on the environment and society have significant impacts on our complex global supply chains, which are vulnerable to natural disasters, water scarcity and poor labour conditions.
"A particular risk is the declining availability of natural fragrance ingredients due to unsustainable farming and supply disruption resulting from climate change."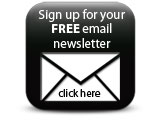 Companies