CPL Aromas to explore fragrances in literature at the British Library
CPL Aromas will be taking part in the British Library event in London on 27 March
Literature inspired by fragrance is nothing new. However, it is less usual for perfumers to take inspiration from words.
The exploration of links between words and scent will be the subject of an evening event at the British Library this spring.
The world's leading fragrance-only fragrance house, CPL Aromas, will be taking part in the British Library event in London on 27 March.
Tim Gage
Perfumer Tim Gage (pictured), a perfumer who has worked with CPL Aromas for over 15 years, will be presenting a fragrance especially created in response to a piece of literature.
He will be part of a panel discussion led by Pia Long, Director of Olfiction Ltd. Tim Gage specialises in candle and room fragrances and is a technical and regulatory expert as well as a perfumer.
The discussion will explore how writers can use and convey the evocative power of scent through language. The speakers will describe how scent can enrich narrative and vice versa. 
From The Song of Songs to the novel Chocolat, writers have used smells to expand the palette of their expression, to evoke a memory, signal an encounter, describe seduction or deepen their description or characters or places. 
The evening will open with literary translator and scent enthusiast Marta Dziurosz describing how scents are  featured in literature and how scent descriptions perform to enhance literature. 
The perfumer and writer Pia Long will speak about the process of perfumery including how narrative is one of the building blocks for interpreting olfactory briefs.
Tim Gage will join Pia and another perfumer, Achille Riviello from Synarome, to present special creations and to describe their process of translating words into scent. 
Says Tim Gage: "I was presented with text as inspiration for a new fragrance and initially it looked easy. It read like a recipe. "I was presented with a text from  'Like Water for Chocolate' by Laura Esquivel as inspiration for a new fragrance and initially it read like a simple recipe".
I quickly realised that what appeared to be an apparently simple rose base for the fragrance was in fact very complex as it involved gourmand fragrance notes such as quail and chestnut that we don't have in the perfumery palette. The creative process began. I was able to create this unusual fragrance using one of CPL Aromas' unique Aromafusion materials – Orris Fusion".
Aromafusion is a range of captive ingredients that are unique and available only to CPL Aromas' perfumers who are able to craft completely original creations that cannot be replicated. Only customers of CPL Aromas benefit from the unique captive ingredients.
The scent that Tim Gage will present is Rose Petal Sauce W (for Women) Eau de Toilette. Tim Gage says: "Due to its inclusion of an Aromafusion material, it is therefore a fragrance that cannot be replicated by others."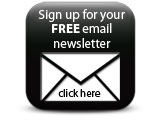 The event is open to the public, click here to book tickets.
Companies