CPL Aromas works with Brenntag in Australia & New Zealand
CPL Aromas announces appointment of Brenntag as exclusive agent and distributor for Australia and New Zealand
CPL Aromas has announced the appointment of Chemical Distribution leader Brenntag as its exclusive agent and distributor for Australia and New Zealand. Brenntag.
Brenntag have offices in Melbourne, Sydney, Perth, Brisbane and Auckland providing an exciting opportunity for CPL Aromas as the company's global growth continues. The agreement also coincides with the appointment of Paul Smith who will be employed by CPL as Business Manager and will be based at Brenntag's Sydney office.
Commenting on the new partnership, Thomas Wan, Managing Director of CPL Aromas Far East, said: "It's an exciting time for CPL to be expanding in this region. Partnering with Brenntag will enable us to provide the highest levels of customer service within Australia and New Zealand."
The two companies will work closely to promote new fragrances and technologies in the market, ensuring that clients are able to benefit from new products as soon as they are developed by the CPL Aromas R&D teams.
There is already strong interest in Australia & New Zealand for CPL's in-house technologies that were recently presented throughout the region.
Aromacore is CPL's exclusive Fragrance release technology that uses the latest in encapsulation techniques to deliver significantly longer lasting fragrances for a range of applications such as the laundry sector.
Ecoboost is an environmentally friendly technology that provides customers with fragrances that are 10 times more concentrated than conventional fragrances reducing transport costs and the products carbon footprint. In addition, Ecoboost virtually eliminates the need for the on pack labelling of certain fragrance ingredients whilst reducing certain stability problems often caused by fragrances.
Aromaguard is a malodour elimination technology that significantly reduces the effect of every day malodours. Aromaguard fragrances can be used to combat unpleasant smells in the bathroom and kitchen as well as reducing the effect of unpleasant odours in personal care products such as hair dyes and depilatory applications.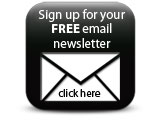 CPL Aromas already works closely with Brenntag in several regions of the world. The companies have an excellent understanding of each other's abilities, sharing a desire to provide the very best in customer service and innovation.
Companies