CREEKHEAL Science meets skin care
Harnessing innovative cosmetics technologies, Taiwanese-based skin care company creates a skin care philosophy that focuses on a more self-care inspired, holistic approach to beauty, making every day feel like a self-care day.
The mastermind behind CREEKHEAL, Teresa Shen, founded the brand designed specifically to meet the needs of Asian skin. Introduced to the family is MED+, a skin care that gives the skin the power to heal with the purest ingredients developed and approved by dermatologists, all free from parabens, alcohol, formaldehyde, MCI, MII and GMO.
Boasting a "less is more" mentality and staying true to the brand's core value "slow is smooth, smooth is fast," MED+ uses medical grade pure deionized water to reduce the level of preservatives, or sensitive skin-aggravators, present in products.
MED+ offers a fusion of skin-identical ceramides clinically proven to heal the skin after a cosmetic treatment while strengthening skin structure and soothing irritation. Natural solutions bring out the best in your skin.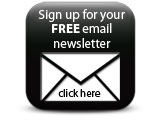 Choose from CREEKHEAL's wide range of MED+ products, including the Ceramides Day Moisturizer, Ceramides Night Cream, Ceramides Skin Recovery Oil, Amino Acids Hyaluronic Skin Revitalizer,Trace Elements Soothing Gel and Premium UV.
Companies