CREEKHEAL presents the MED+ range where science meets skin care
The new MED+ skin care range features only the purest ingredients approved by dermatologists
Sponsored by CREEKHEAL®
Harnessing the innovation of Taiwanese technology, CREEKHEAL blends a self care philosophy to skin care with cutting-edge signature ingredients.
Created by Teresa Shen, specifically for the needs of Asian skin, the brand looks to help the body and skin heal itself holistically, with a focus on skin care products developed with the purest formulas and environmentally sustainable packaging, that is recyclable, technically advanced and does not use electroplate processing.
New to the brand is MED+, a skin care range described as the 'Stratum Corneum's Healing System' and developed exclusively for clinical use.
It features only the purest ingredients approved by dermatologists and each product is free from parabens, alcohol, formaldehyde, MCI, MII and GMO ingredients, instead using surgical grade pure deionised water to reduce the need for other preservative ingredients, which can cause skin irritation.
The product line-up is formulated with a proprietary signature blend of skin-identical ceramics, which are clinically proven to heal and repair skin after cosmetic treatments, strengthening the skin and soothing any associated irritation.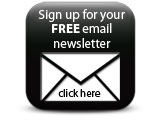 Products include: Ceramides Day Moisturiser, Ceramides Night Cream, Ceramides Skin Recovery Oil, Amino Acids Hyaluronic Acid Skin Revitaliser and Trace Elements Soothing Gel.
Companies