CYO Cosmetics plans to pop-up for Bestival
The colour cosmetics brand will set up at the music festival on the first weekend of August
Colour cosmetics brand CYO has announced it will be opening a pop-up at Dorset-based music festival, Bestival, from 2-5 August.
The festival first launched in the US and moved into the UK market permanently in January this year.
At the event, the CYO Colour Pop Stop tent will be offering summer products, including festival-themed make-up makeovers.
CYO prides itself on being a versatile brand with products designed to be multipurpose.
Eleanor Barker, Global Brand Director for Cosmetics at Walgreen Boots Alliance, CYO's parent company, told the Nottingham Post: "CYO is here to shake-up the make-up industry.
"We're not here to tell women to 'do this' or 'look like that', CYO is a range of on-trend, hyper-functional products that will let them experiment and have fun."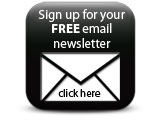 Examples of CYO's playful ethos carried through to its NPD includes its Crush On Metal Metallic Eyeshadow, which can also be used as a face paint; or its Metalasting Shine Metallic Liquid Lipstick, which can be mixed to create unique shades.
Companies