Calvin Klein unveils new fragrance for women starring Lupita Nyong'o and Saoirse Ronan
The campaign and new bottle was designed by Calvin Klein Chief Creative Officer Raf Simons
Calvin Klein has named actors Lupita Nyong'o (above) and Saoirse Ronan as the faces of its new fragrance campaign.
The Academy Award-winning stars will front the Coty-licensed brand's latest perfume launch Calvin Klein Women.
Nyong'o and Ronan appear in the print ad alongside black-and-white photos of iconic women – Eartha Kitt, Katharine Hepburn, Sissy Spacek and Nina Simone – who have inspired them.
The concept was developed by Calvin Klein CCO Raf Simons, who also designed the fragrance bottle, which features an oversized disc-shaped cap with an eye graphic by photographer and campaign director Anne Collier.
"With this fragrance, we wanted to put the concept of plurality centre stage," said Simons.
"The campaign is an exploration of femininity — a group of women bonded by a common thread; the desire to have the power to create their own identity, and to support and lead the way for those that come after them."
He added: "Calvin Klein Women is inspired by the transmission of strength and inspiration from one woman to the next; by plurality combined with individuality; freedom of expression; and the notion that the collective is as vital as the individual."
To kick-off the campaign, Calvin Klein is encouraging consumers to use #IAmWomen to share images of the inspirational females in their lives.
---
For more on fragrance:
---
The new fragrance – which centres around eucalyptus acords, orange flower petals and cedarwood – joins Calvin Klein's fragrance portfolio, which includes CK One, Eternity, Euphoria and Obsessed.
Sales at Calvin Klein were nearly US$3.5bn in 2017, a 10% increase from the year before.
Meanwhile, in fiscal Q3 2018, sales in Coty's luxury business were up 12% to $752.5m.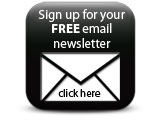 The beauty conglomerate credited a strong performance from Gucci Bloom, Tiffany & Co and Chloé Nomade as well as CK One.
Companies