Camila Cabello brings beauty fans back to Havana with debut make-up range for L'Oréal Paris
The singer-songwriter's first product collaboration with the brand includes products for the face, eyes and lips
Camila Cabello has unveiled her debut Havana make-up range in collaboration with L'Oréal Paris, a limited edition collection celebrating the US singer-songwriter's hometown and the inspiration for her eponymous hit song.
Said to be inspired by the natural beauty of the Cuban capital, as well as Cabello's "effortless and glowing" approach to make-up, the collection includes products for face, eyes and lips in a range of shades suitable for all skin tones.
Cabello said: "I am extremely proud and excited about the Havana collection.
"I wanted to create products that not only I would personally wear, but that would work well across various skin tones.
"For me, looking and feeling my best helps fuel my confidence and I hope to inspire other people to feel the same."
The range features natural shades and vibrant packaging
The collection is Cabello's first product collaboration with the brand, after joining L'Oréal Paris as a spokesperson last year and most recently appearing in the Elvive Hair Comeback campaign.
Tim Coolican, President of L'Oréal Paris USA, added: "Camila is such an inspiration and empowering role model to women everywhere.
"She's defied expectations, has broken records, uses her voice to advocate for important causes and truly embodies our brand mission of championing worth.
"L'Oréal Paris is thrilled to bring Camila's vision for her own make-up collection to life for the first time."
The 14-sku range (US$9.99-$14.99) includes: Havana Sun-Lit Bronzer, a liquid bronzer in two shades said to give dewy, bronzed skin; Havana Gotta Give Brow, a liquid brow product in three shades; Havana Flash Liner, a black felt-tip marker-like eyeliner for easy and precise application; Havana Lip Dew, lip gloss in four shades; and Havana Eye Shadow, creamy eyeshadow in four shades to allow users to create a natural or sultry look.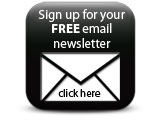 Available for a limited time, the Havana collection will be available exclusively at ulta.com from 15 July, before rolling out into mass food and drugstores across the US in August.
Companies