Can doctor brands take on natural beauty in the US?
'Clean' clinical ingredients are growing in US prestige skin care says NPD
Sales of prestige skin care products in the US are following an increasingly polarised path, according to research by The NPD Group.
The analyst found that 70% of prestige skin care sales in the US for the first half of 2019 were attributed to natural brands, driven by the growth of the wellness category.
Consumers expect their skin care products to demonstrate efficacy however, says NPD, which is helping redefine the clinical skin care segment.
It found that nearly half of the US prestige skin care market now include clinical ingredients, such as retinol, collagen and hyaluronic acid in new product launches, while the number of clinical or doctor brands making public statements about the clean ingredients used in their formulations has jumped by over 100%.
The shift has in part come about due to consumers' greater understanding and vocal concerns over ingredient safety, which NPD says is blurring the lines between clinical and clean beauty and shifting consumer understanding on the safety of synthetic and natural ingredients.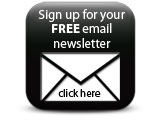 According to NPD, doctors and dermatologists remain the top five information sources for US consumers when researching skin care.
Companies