Canada moves one step closer to a cosmetics animal testing ban
The bill was original proposed in 2015 and the ban would be phased in over four years
Canada is one step closer in its efforts to ban animal testing for cosmetics.
The Senate approved the S-214 of the Cruelty Free Cosmetics Act on 19 June, which would prohibit the sale of cosmetics tested on animals and the testing practice used in the country.
The bill will now be presented to the House of Commons and, if passed, will end the controversial method.
Senator Carolyn Stewart Olsen introduced the proposed legislation in 2015 with the support of Humane Society International and Animal Alliance of Canada.
She said: "It is my sincerest hope that Members of Parliament will act swiftly to make cosmetic animal testing a thing of the past.
"The time has come for the Canadian government to step forward and take action to prohibit cosmetic animal testing and bring Canada into the 21st century."
Liz White, Director of Animal Alliance Canada, added: "We urge Members of Parliament to listen to their constituents, the overwhelming majority of whom support federal legislative action to bring an end to the cruelty of cosmetic testing in Canada.
"We look forward to working with all parties to see this bill become law. No animal should ever again be made to suffer for the sake of human vanity."
Along with Hawaii and California, Canada is the third region in North America this year to take steps to ban the sale of cosmetics tested on animals.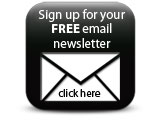 If the bill is passed, Canada would join more than 30 markets including the EU, Norway, Israel and India that have banned the sale of new cosmetics tested on animals.
Companies