Cara Delevingne named as new Rimmel Brand Ambassador
Colour Cosmetics | Marketing | Retail
Model and actress says brand captures London's "edgy, cosmopolitan beauty styles"
British Model and actress Cara Delevingne has been named as the new Brand Ambassador for Rimmel.
The 23-year-old said she was "honoured" to work with the Coty-owned colour cosmetics brand, adding: "It's the first make-up brand I was introduced to as a teenager. I'm a London girl through and through and Rimmel truly captures and represents the city's edgy, cosmopolitan beauty styles."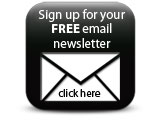 Rimmel has made the announcement publicly but more excitement is being generated around the new partnership with a live questions and answers session hosted on social media site Snapchat on 15 April. The sessions is being called a Global Snapchat Press Conference but will feature questions from Rimmel fans and followers. The hashtag #RimmelxCara will be used.
Companies