Caren Dres-Hajeski returns to Lipo as marketing director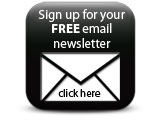 Caren Dres-Hajeski has rejoined Lipo Chemicals as marketing director. Her main responsibilities will include key principal management, preparation and implementation of global marketing plans, product management, new product launches and corporate communications.

Dres-Hajeski returns to Lipo with more than 14 years' experience in technical marketing and sales account management. She began her career with Brooks Industries where she had technical marketing and sales responsibilities for Latin America and the US. She also had roles in sales and marketing at Active Concepts before joining Lipo Chemicals in 2003 as an account manager before moving to Active Organics where she was most recently director, sales and marketing.
Featured Companies