Carolina Herrera pairs jasmine and tonka for new Good Girl scent
The new Légère edp pays homage to strong women and is presented in the brand's iconic stiletto heel bottle
Fragrance brand Carolina Herrera has harnessed the power of jasmine and tonka to launch its new Good Girl scent.
The new Légère edp (From £51) is said to pay homage to strong women and joins its six-strong line-up of existing Good Girl fragrances.
The scent in infused with a combination of sandalwood, ylang ylang, jasmine, tonka and dulce de leche.
Speaking about the fragrance, perfumer Louise Turner said: "The radiance of this fragrance opens like a flower and resonates day and night.
"It does not impose, it adapts to our chameleonic personality."
Housed in the brand's iconic stiletto bottle the packaging has been updated with midnight blue on top and a transparent finish on the bottom.
Customers can find the perfume in Debenhams, Selfridges and Boots stores as well as through online retailers.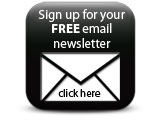 Companies