Carun's new Active Hemp collection launches in Planet Organic stores
Carun Active Hemp skin care and supplements contain a wide variety of cannabinoids, derived from the Cannabis genus
Planet Organic's seven stores across London, UK, will now stock Carun's new Active Hemp skin care and supplements range.
Included in the range is: Active Hemp Soap with Tumeric (£4.99), Active Hemp Body Oil (£13.99), Active Hemp Mouthwash (£14.99), Active Hemp Face Cream, (£16.99), Active Hemp Ointment (£16.99) and Carun 3% Active Hemp Oil (£31.99).
The products are designed to nourish and hydrate the skin, with no synthetic fragrances or artificial preservatives, making them suitable for customers who suffer from dryness and breakouts as well as eczema and psoriasis.
Carun's Active Hemp product collection contains a wide spectrum of cannabinoids from the plant Cannabis sativa, part of the Cannabis genus and indigenous to Eastern Asia.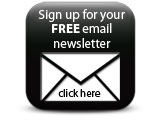 The full range is also available at other independent high street chemists and health food shops across the UK.
Companies