Cate Blanchett stars in SK-II skin care video
Brand opens pop-up studio and releases video
P&G's luxury skin care brand SK II has launched a global advertising campaign featuring leading actress Cate Blanchett.
The brand's #ChangeDestiny campaign aism to inspire women with the promise of ageless skin. P&G hopes to share the 'living proof' of SK-II's benefits by encouraging women across the world to share their stories.
To celebrate the launch of the campaign, SK-II is opening a pop-up shop in Soho, New York. The store will be open until the end of October, offering interactive product testing, sampling and complimentary skin consultations using SK-II's analysis tool – The Beauty Imaging System.
Credit: Georges Biard via Wikimedia Commons
Oscar-winning actress Cate Blanchett is Global Brand Ambassador for SK-II and appears in a new short video for the brand, sharing her personal experiences with SK-II products. She says: "I have long believed that the continual use of SK-II Facial Treatment Essence has by far been one of the best beauty decisions, dare I say – investments, that I could have ever made. Having used SK-II for over 12 years now, I can say it has changed and shaped the destiny of my skin. I am proud to be part of SK-II's efforts to further inspire women to embrace change in all aspects of their lives."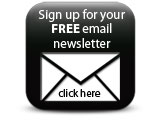 The pop-up is also introducing a new product to the SK-II range. Mid-Day Essence is a hydrating facial spray that can be used to refresh skin throughout the day. The product is distributed in a fine most, said to produce particles smaller than the size of visible pores capable of penetrating make-up. It can be used to keep skin fresh and prevent make-up from caking.
Companies