Category Manager 12m FTC – London – £45,000 DOE
The brand guardian to ensure the business is presenting the brand correctly in all areas
Do you have an affinity with luxury beauty?
Are you an experienced Category Manager looking for a new project? 
Joining this luxury beauty brand for a 12-month maternity cover you will lead the category from innovation concept to launch implementation.
Supporting the Associate Director Category Management to shape a strategy for assigned categories which takes advantage of market trends, customer and consumer needs and the commercial objectives of the business. 
With your experience within the industry you will use customer needs and insights to develop an understanding of target consumer attitudes, behaviours and needs, both now and in the future, to feed into decision making.  You're constantly keeping an eye out for the trends in your category and what your competitors are doing.
You will be the brand guardian to ensure the business is presenting the brand correctly in all areas. Keeping the management informed of key drivers of portfolio performance, including financials marketing KPIs and competitor performance, use insights to suggest course correction plans as appropriate to ensure targets are met.
This is a fantastic opportunity for an experienced Category Manager within a health & beauty or luxury brand-driven business who has excellent analytical, communication, presentation skills and thrives on fast paced multi-channel retailing.
If you are looking for a 12-month project apply today.
(Ref AE1096).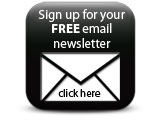 Email your CV to ae@arthuredward.co.uk or contact:
Heidi Bannister 01183 778 393 / 07747 792 272 / heidib@arthuredward.co.uk
Ana Filipa Calado 07792 958 152 / filic@arthuredward.co.uk
Melissa Shifrin 07803 504 100 / mels@arthuredward.co.uk
Holly Stanley 07384 256 771 / hollys@arthuredward.co.uk
Ben Ford 07710 392 825 / benf@arthuredward.co.uk
Christina Krajewski 07342 883 457 / christinak@arthuredward.co.uk
Joseph Bannister 07546 435 243 / joeb@arthuredward.co.uk