Celebrities and social media influencers investigated over paid-for endorsements
Business watchdog CMA is investigating if Instagram stars and famous faces are doing enough to declare brand marketing relationships
L'Oreal spokesperson Cheryl has not made her relationship with the brand clear (Instagram @cherylofficial)
An investigation has begun into whether celebrities and influencers are doing enough to make it clear that they are being paid, or rewarded, to endorse a brand on social media.
UK watchdog the Competition and Markets Authority (CMA) has written to a number of undisclosed high profile personalities to gather information about their posts and relationships with brands.
With celebrities sometimes having millions of followers on channels such as Instagram, Facebook and Snapchat, the CMA wants to see what products they use and whether more should be done to protect the consumer.
The company argued that consumers could be misled to believe that an endorsement is the star's own view, rather than a paid for promotion.
---
---
Under current rules set by the Advertising Standards Authority (ASA), an influencer must make clear that a post is an advert if they were paid to publish it or received gifts in return.
The ASA can force those who break the rules to take the post down.
"Social media stars can have a big influence on what their followers do and buy," said George Lusty, Senior Director for Consumer Protection at the CMA.
Estée Lauder ambassador Grace Elizabeth praised the brand, but did not say if she was paid (Instagram lovegrace_e)
"If people see clothes, cosmetics, a car or a holiday being plugged by someone they admire, they might be swayed into buying it.
"So, it's really important they are clearly told whether a celebrity is promoting a product because they have bought it themselves, or because they have been paid or thanked in some way by the brand."
As part of the investigation, consumers are being urged to take part in a CMA survey to share their experiences on social media and promoted products.
The announcement comes after the Federal Trade Commission, the US equivalent of the CMA, wrote to dozens of celebrities, including Victoria Beckham over her social media posts about beauty products.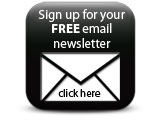 According to The Telegraph, supermodel Naomi Campbell and actors Lindsay Lohan and Vanessa Hudgens were among the 21 celebrities that the US agency contacted.
Companies