Cellulose filaments joint venture
Mercer International and Resolute Forest Products have teamed up to commercialise a biomaterial derived from wood fibre
Mercer International has announced the launch of a new joint venture company called Performance BioFilaments Inc. established to commercialise a biomaterial derived from wood fibre called cellulose filaments. The joint venture will be equally owned with US based Resolute Forest Products.
Cellulose filaments are derived from wood pulp which has been processed using technology licensed from forest products research organisation FPInnovations.
Mercer says the cellulose filaments' "exceptional strength and high aspect ratio make it a unique cellulose based biomaterial that has the potential to make a wide array of consumer and industrial products stronger, lighter, more flexible and more durable, while leveraging a sustainable and renewable resource with a low carbon footprint."
The company said cellulose filaments can be used as rheology modifiers in cosmetics as they are able to absorb large amounts of water or other solvents and form very stable gels at low concentrations.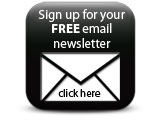 "We are excited to be working jointly with Resolute, which allows us to leverage our respective global research knowledge and resources to implement the commercialisation process for this high potential material," said Jimmy S H Lee, President and Chairman of Mercer.