Centric Brands broadens licensing portfolio with Taste Beauty acquisition
The beauty and fashion maker holds the cosmetics and bathroom product licences for Warner Brothers, Nickelodeon and Hershey's
Beauty and fashion maker Centric Brands has ramped up its licensing portfolio with a new beauty acquisition.
Taste Beauty, a manufacturer of children's and adult personal care products, joins Centric Brands' private label corporation as it sets plans in motion to grow its core business.
The deal is the first major move by the licence holder since it emerged from bankruptcy in October.
The brand filed for protection from collapse under Chapter 11 in May last year after it revealed plans to go private.
To date, the company still holds the beauty and bathroom product licences for Nickelodeon, Crayola, Hershey and Warner Brothers.
"We are thrilled to welcome Taste Beauty and its team into the Centric Brands family," said Jason Rabin, the group's CEO.
"This acquisition allows us to tap into an entrepreneurial, innovative and proven leadership team that, combined with our existing Beauty Division creates the market authority resource in this category.
"It also further strengthens our bath and beauty product offering while expanding our Entertainment Licensing platform into complementary categories."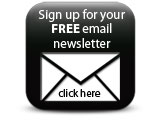 Taste Beauty's co-founder and CEO, Alex Fogelson, added: "This partnership allows us to provide an even stronger value proposition to our key retail and licensing partners."
Companies