C'est Moi reveals 'clean' beauty collection with ambassador Liza Koshy
The star of Netflix's Work It, Koshy's debut capsule collection includes products for eyes, lips and face
C'est Moi, the 'clean' beauty brand, has launched its debut capsule collection created with actress, YouTuber and brand ambassador Liza Koshy.
The One by One collection includes multi-purpose products for eyes, lips and face, which are said to be formulated especially for those with sensitive skin.
For the face, the line-up includes the Face Balm Cleansing Duo (US$16), a multi-cleansing stick with a cleansing balm on one end and an exfoliating silicone brush on the other; Milk It Shimmering Hydrafluid ($20), which features a moisturising blend of jojoba milk and hyaluronic acid, and can be worn alone or under make-up to leave users with a clean and luminous glow; and Flash Please Liquid Highlighter ($12), which is available in three shades and said to deliver a fresh, dewy look with shea butter, apricot oil, aloe and berry peel wax.
There is also a selection of Treatment Mists ($16) in three blends; Chill Out, with jojoba milk, green tea extract, hyaluronic acid, hibiscus and chamomile flowers to help consumers relax; Go Out Energizing, said to give skin energy with vitamin C and apple fruit extract; and Level Out Balancing, with aloe, pineapple fruit extract and "friendly probiotics".
Meanwhile, the Give 'Em Face masks ($9 each) offer four targeted treatments tailored to meet the needs of different parts of the user's face.
They include the hydrating Butta'Face, with a blend of avocado oil, shea butter, aloe, coconut oil, chamomile and calendula flowers to hydrate and replenish dry and dehydrated skin; Show Face, said to boost skin's radiance with vitamin C, turmeric oil, hyaluronic acid and pineapple ceramide to smooth, soften and exfoliate; Face Off, a whipped clay mask made with lactic, malic and citric acids, green tea, aloe vera and squalane to exfoliate and rejuvenate skin; and Resting B* Face, with rosehip oil, camomile and camellia to nourish and replenish as well as indigo flower to calm stressed skin.
The collection also features the Give 'Em Lip (& Cheek) Tinted Balm ($14), a multi-purpose buttery balm designed to give lips and cheeks a radiant flush of colour. With shea butter, cupuacu butter, blackberry seed oil and a blend of antioxidant oils, it is available in three shades: Smart Mouth, a berry shade; Saucy, a coral; and Talk Back in pink.
Finally, for the eyes, there are three Think Twice Eyeliner Pencils ($12), with each featuring two complementary shades. Designed to glide on easily and provide strong pigments, consumers can choose from Matte Taupe/Metallic Auburn, Metallic Black/Matte Teal and Matte Dark Brown/Metallic Rose Gold.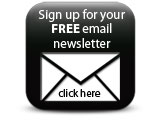 Featuring cruelty-free, vegan and EWG-verified formulas, the collection is available to pre-order now on the brand's website and will be fully rolled out next week to amazon.com as well as select retail partners in the US.
Companies