Cha Ling works with Aptar Beauty + Home
Aptar Beauty + Home has been working with start-up skin Franco-Chinese skin care brand Cha Ling.
The EvoClassic design was chosen because it is made of recyclable materials and offers a robust design. Cha Ling, which launched in January this year, was founded by Guerlain's CEO Laurent Boillot; its formulations feature tea from China's Yunnan region.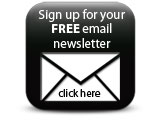 The brand first launched in French department store Le Bon Marché on 14 January, before opening its first standalone in Hong Kong at the end of January. Another store is slated to open in Shanghai in early 2017.
Companies