Chanel Fragrances signs content deal with Vice
Chanel Fragrances steps away from in-house content with new editorial deal
Photo by Fabrizio Sciami via Wikimedia Commons
Chanel Fragrances has signed a new deal to create a series of sponsored videos and editorial content with Vice Media.
Vice Media says that the deal will last several years and concerns Vice's fashion and lifestyle magazine i-D. The content will be created by the Vice team and will sit on the i-D website as well as on the Vice network of online channels. The first of the content is expected to appear later this year.
In a statement, Vice said that the content will explore "female creativity and self-expression through collaborations with remarkable women." The series is expected to feature creatives rather than Chanel employees.
Last year, i-D launched its own online video channel – Amuse. The channel targets millennial consumers covering a range of lifestyle topics. At its launch, Richard Martin, Managing Director at i-D commented: "The luxury market hasn't yet adapted to the new breed of digital-by-default consumers that has emerged in recent years. Amuse offers luxury in their own language and codes, through an interactive and beautifully designed platform that tells global stories."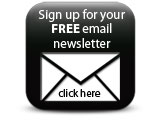 Previously, Chanel has been known to create its own advertising in-house. In 2014 the brand created a lavish three minute advert directed by Baz Luhrmann and starring supermodel Gisele Bundchen for its iconic No.5 scent. Previous Chanel fragrance adverts have starred actress Nicole Kidman. Its YouTube channel is one of the most popular beauty brands on the site.
Companies