Changing the mood of the nation: Welsh entrepreneur launches UK's first 100% natural essential oils inhaler sticks
Body Care | Fragrance | Ingredients
The benefits of essential oils have been known for more than 6,000 years but, until now, no essential oil inhaler sticks have been readily available in the UK
Following a period of stress related anxiety, former freestyle wrestler and entrepreneur Marc Shipman discovered essential oils and spent the last two years researching and working with aromatherapists to create his own essential oil blends
GO2 inhaler sticks are portable and convenient for whenever you may need them
Each inhaler stick can be purchased for just £3.99 lasting 3 months.
The brainchild of brothers Marc and Benjamin Shipman, www.theGo2brand.com is the first UK-based company to launch 100% natural essential oil inhaler sticks to the UK market to aid the nation through various stages of life.
The essential oils can help you to relax, fall asleep, focus and energise, perfect for hard-working consumers, parents with small children, athletes and even students struggling to juggle a social life and their studies.
As a former freestyle wrestler and entrepreneur, Marc regularly awoke before the rest of the world in order to fit in a training session, while also juggling a growing business, kids and an extremely busy lifestyle.
What started out as small internal worries soon manifested into stress related anxiety, which brought with it poor sleep and a lack of energy. Following months of spiralling further into the grips of anxiety; trying everything to help calm himself, from yoga and breathing exercises to a change to his diet, a friend suggested using essential oil blends.
Marc was soon able to spot the positive differences, including sleeping for longer periods of time, not being impacted by general day-to-day angst and getting ahead with his work.
Wanting to ensure it wasn't a placebo effect, Marc spent the next two years extensively researching essential oils, from reading journals and research papers to meeting with industry leaders and university researchers.
He tested samples and products from all over the world, from the UK to Australia, and surrounded himself with aromatherapy experts - he quickly became knowledgeable about essential oil blends.
Essential oils are a mixture of volatile and organic compounds found in plants; the volatility allows the molecules in the oil to change state, dispersing quickly throughout the air and releasing the sensory aromas.
They play a key role for a plant's natural defences, and are most commonly found in bark, sap, leaves, seeds and fruit rinds.
By perfecting his blend, Marc is now able to ensure that everyone in the UK has easy and affordable access to a product that will be a total mood changer.
When inhaled, the olfactory receptors in the nose are activated, sending signals to the higher regions on the brain, neocortex and limbic system, and it's the limbic system that sends messages to the hypothalamus that sends messages around the body.
The four inhaler sticks are:
Energy
Focus
B.Calm
Sleep
Furthermore, the essential oils are as follows:
Eucalyptus– promotes healthy circulation, stimulates mental focus and promotes clear breathing
Peppermint – promotes energy and alertness
Lemongrass – promotes blood circulation to combat fatigue
Rosemary – boosts memory retention and staying alert
Lime – clears the mind and encourages mental energy
Lavender – promotes relaxation
Bergamot – boosts the mind and eases worries
Cardamom – calms the respiratory system and digestive system
Frankincense – creates a sense of inner peace and contentment
Red mandarin – has revitalising qualities and supports a restful sleep.
The inhaler sticks are just £3.99 each and are available on www.theGo2brand.com and soon on Amazon.
Marc Shipman, Co-Founder of theGo2brand.com, commented: "Having felt the strains of trying to juggle various aspects of life, from running a successful business to being there enough for my family, I couldn't have discovered essential oils at a better time.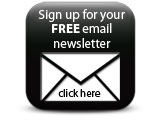 "We've had so many people, from all walks of life, who have tested the inhaler sticks throughout every step who have given us such an incredible feedback; it's helped everyone from parents to teenagers, students to athletes quite simply everyone!" he added.
Companies